Why I Ride: Liz Halliday-Sharp
As seen on USEventing.com
Eventers are skilled, passionate, gritty, and inspirational. In the age of social media, the stories behind why we ride and compete often get lost. Everyone rides for different reasons and everyone has different stories to tell, varying inspirations, and amazing journeys. No two stories are alike, and no two inspirations are the same. In this new feature, we are excited to highlight eventers of all walks of life, levels, ages, and beyond to explore what inspires them to ride, event, and follow their dreams.
For five-star rider Liz Halliday-Sharp, inspiration comes in many forms. Halliday-Sharp grew up riding in California and growing up, she fondly remembers watching greats like Mark Todd dominate the sport. "He was and still is a huge legend and while the sport has changed a huge amount since he first began riding at the top level, he always adapted and stayed competitive," she described.
While she attributes her early inspiration to riders like Mark Todd, it was when she moved to England in the winter of 2000 that she began to work for the person who she still considers a huge influence in everything she does today. Not only did this change the trajectory of her career, but this person also inspired her in more ways than she could put into words. This person is William-Fox-Pitt.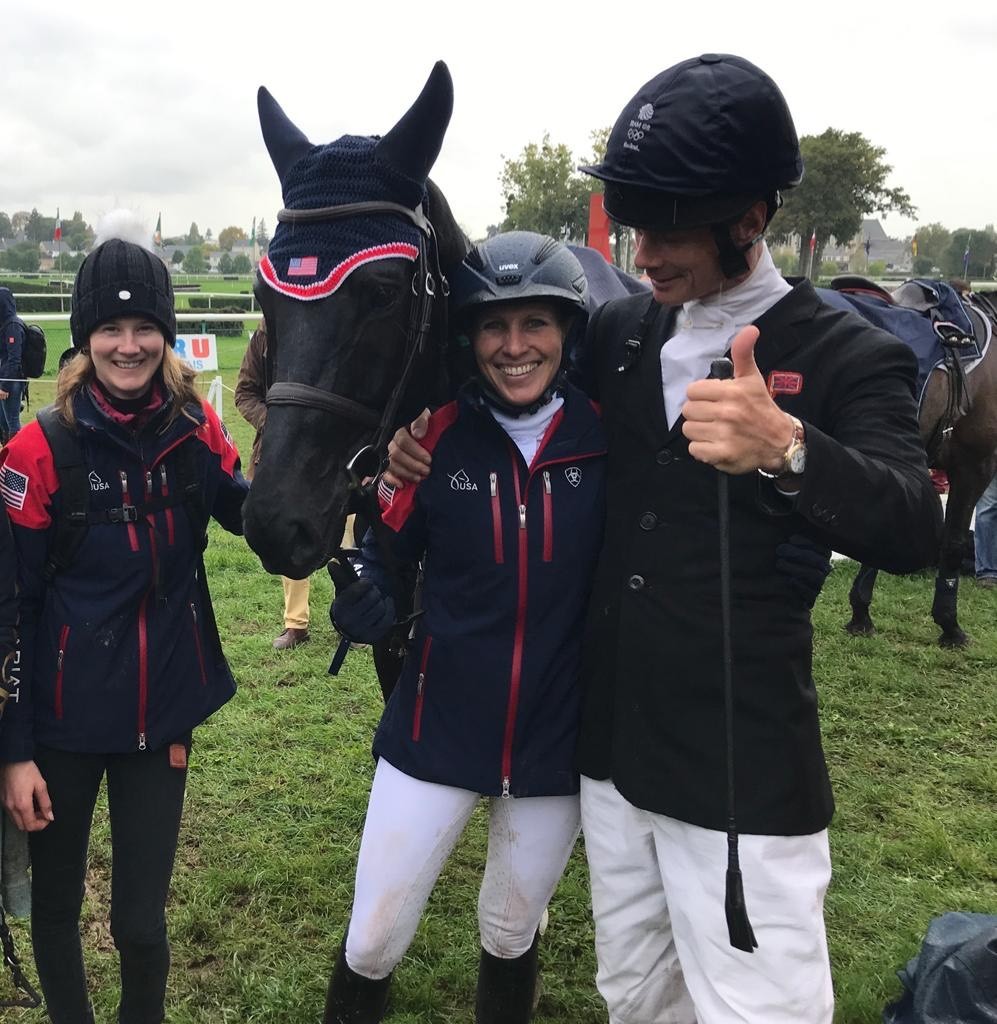 "I worked full time for him for about six months and I was lucky to ride for William for three years while keeping my horses at his yard as well," she detailed.
What was meant to be a year abroad turned into 20, and Halliday-Sharp directly points to so many different things she learned just by watching and working in his yard that impact her still today. "I rode all kinds of horses for him and he was just such a brilliant horseman. I really did want to ride anything I could and watching him develop his young horses as well as seeing how his yard operated. It changed my career," she said.
"Even after his accident, what William is still able to do and how he is able to do it, still influences me today," she concluded.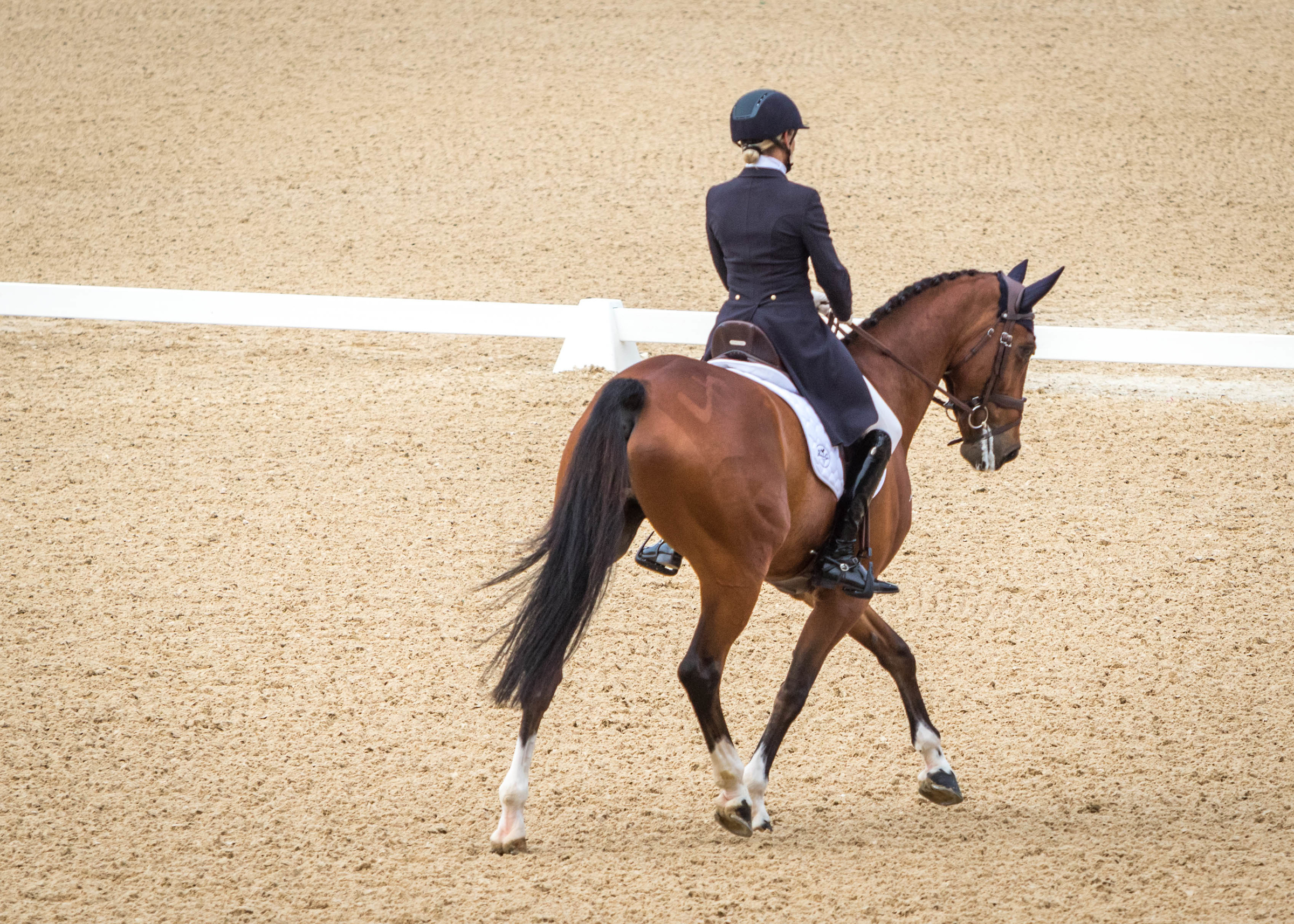 Like Halliday-Sharp's current mounts, her equine inspirations come in all shapes and sizes as well. One horse who she puts high on her list and one she was able to get the chance to ride at William's is the amazing Tamarillo. "He was naughty, and you couldn't catch him, but he was the most incredible horse to sit on. He oozed class and was such a Ferrari. He is the type of horse that inspired you just by being in his presence," Halliday-Sharp recalled.
"There are so many different horses and especially partnerships that inspire me. Another has to be Ingrid Klimke's Hale Bob and the relationship they have. He is hardy and fights like no other for her and what they have been able to do long term is just amazing," she said.
Halliday-Sharp described another horse whose longevity continues to inspire her and a horse whom she sees lots of characteristics in some of her own mounts. "Caroline Powell's Lenamore was absolutely amazing to watch. He carried on for so long and you just love when your horses are feeling that great at that age. To have a horse going that well so late in their career really inspires me and he in particular reminds me of a few pocket rockets I've had," she said with a laugh.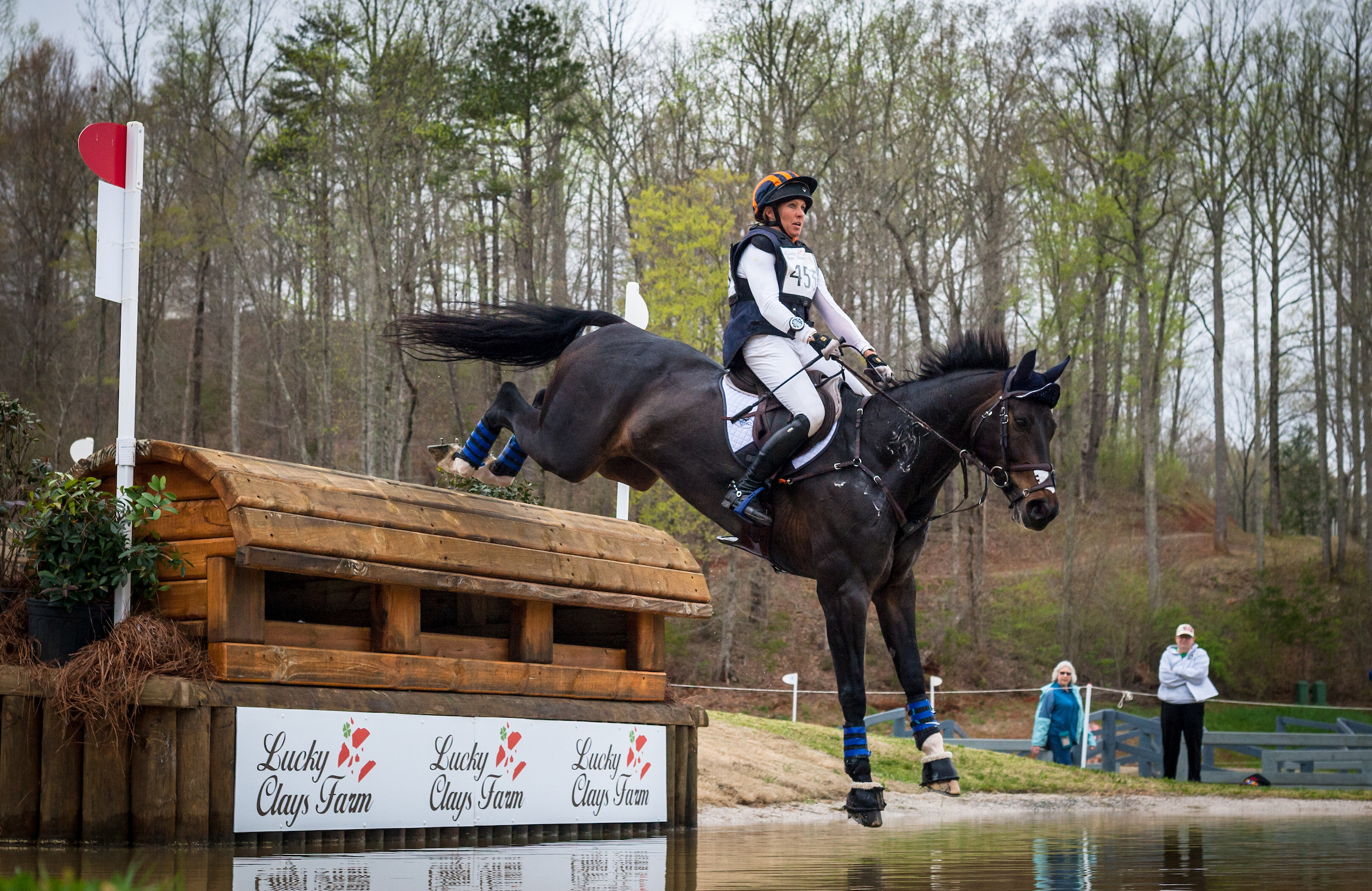 Not only does she get inspiration from individuals and horses, but Halliday-Sharp added, "I also am inspired in the day-to-day training on the farm and find inspiration in building the partnerships with each one of my horses." It is no surprise that a majority of the horses in her barn have been with her since they were four- and five-year-olds.
Finally, "I look to Michael Jung and Ingrid Klimke and those who are so good at each individual discipline and I want to strive for that. Everything from the fitness to groundwork, I want to build those relationships and each one is special," she said. Halliday-Sharp truly finds inspiration in everything she does in addition to those horses and mentors who have shaped her into the rider and horsewomen she is today.
Now, we want to hear from you. What is your inspiration? Is it someone you look up to? A coach or a friend? Or maybe a horse that changed your life forever? Everyone's story is unique, and we want to share them. Send your nominations or stories to info@athletux.com to be featured in our next column. No story is too big or too small and we look forward to shedding light on the many different inspirations that make up the sport of eventing.