Ten Exercises for Eventers to Train While Sheltering in Place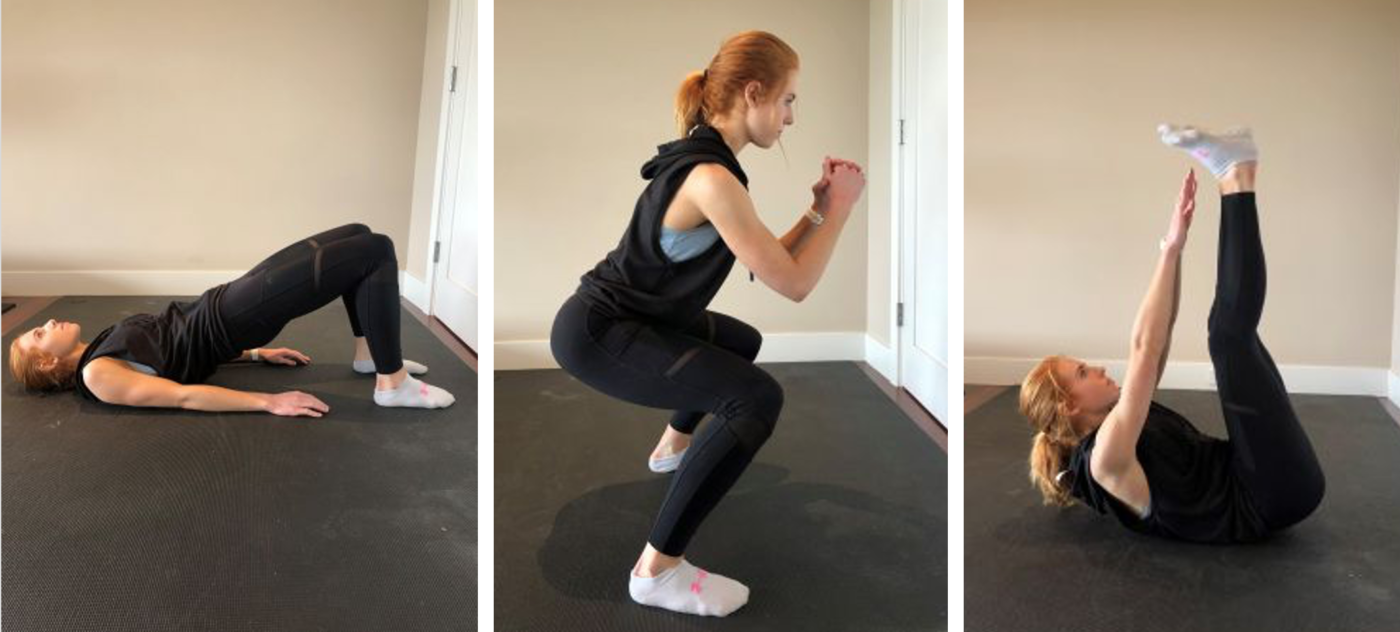 With show season temporarily put on hold, you may have decided to decrease your horse's galloping, but this does not mean you need to take the foot off the gas when it comes to your personal fitness. The shelter-in-place order provides eventers with a unique opportunity to take a step back and focus on planning, self-reflection, and physical fitness. Here are 10 equipment-free exercises that you can do in your own home to improve your performance in the saddle. For a full body workout, complete this circuit three times or as needed.
Block 1: Lower Body
1) Jump Squats (10 reps)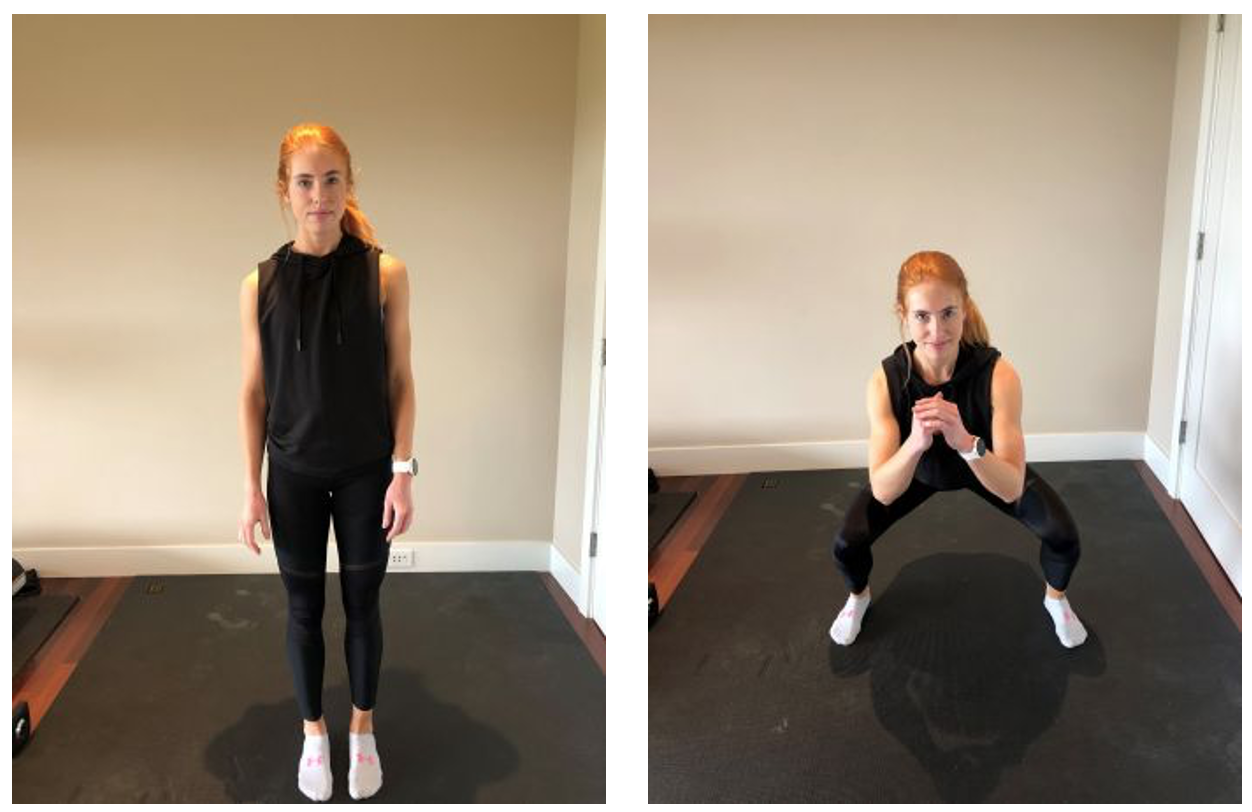 Start with your feet together and then jump them out to slightly wider than shoulder-width while lowering yourself into a deep squat. To protect your knees and lower back, make sure to keep your chest proud (think about how you would position your shoulders and chest down centerline) and push your knees outward as you lower yourself down. If you want a lower impact option, step your feet out one at a time, squat and then walk your feet back in. For a more challenging option, add weight or add a vertical jump when you bring your knees back together.
2) Glute Bridges (20 reps)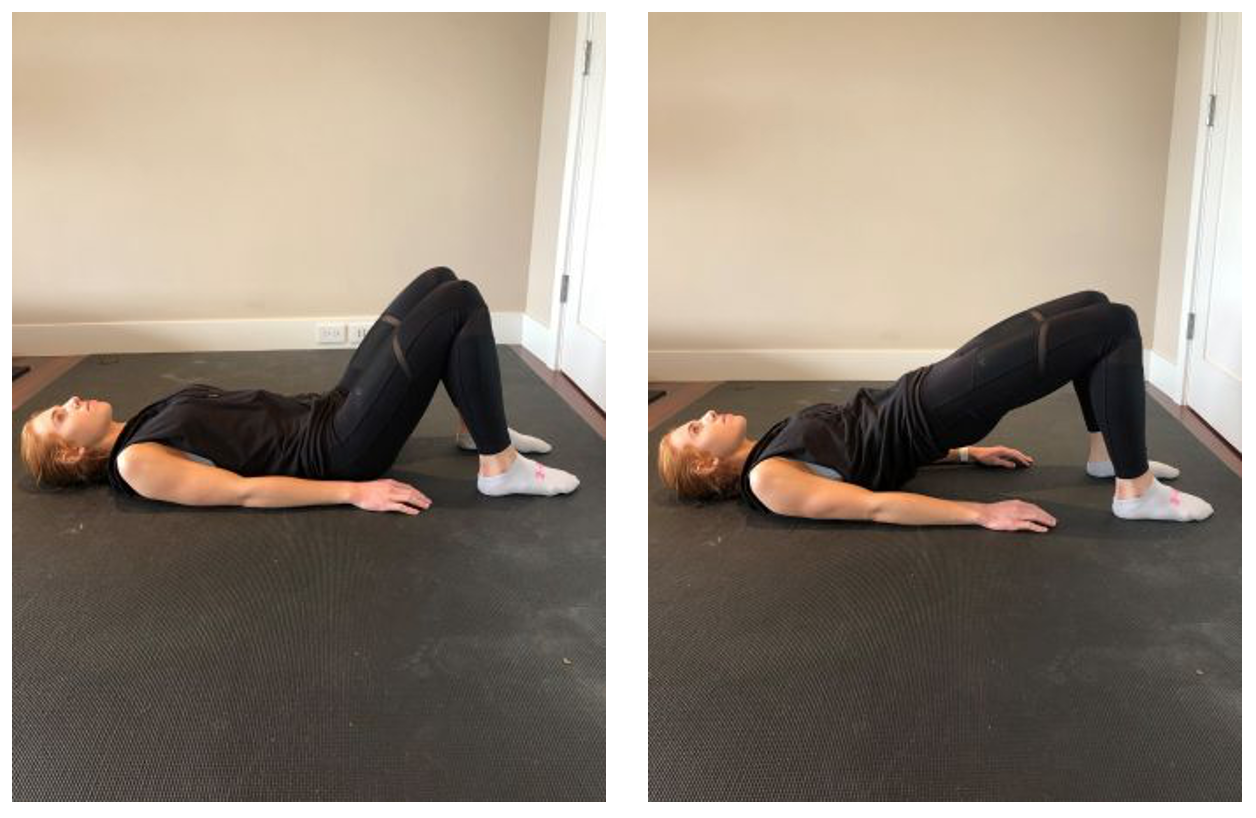 Lie on your back with your knees bent. Raise and lower your hips, squeezing your glutes at the top. For a challenge, add a weight (a heavy book would do), or hold the bridge at the top for five seconds.
3) Pulsing Squat (30 seconds)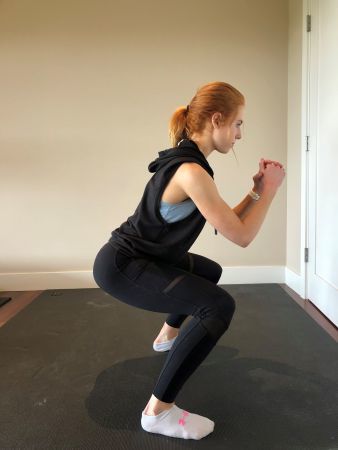 Position yourself at the bottom of your squat with your legs slightly wider than shoulder-width apart. Go as deep into your squat as possible, pressing your knees out and chest up. For a challenge, grab something heavy to hold away from your chest with your arms fully extended in front of you.
4) Bulgarian Split Squat (10 reps each side)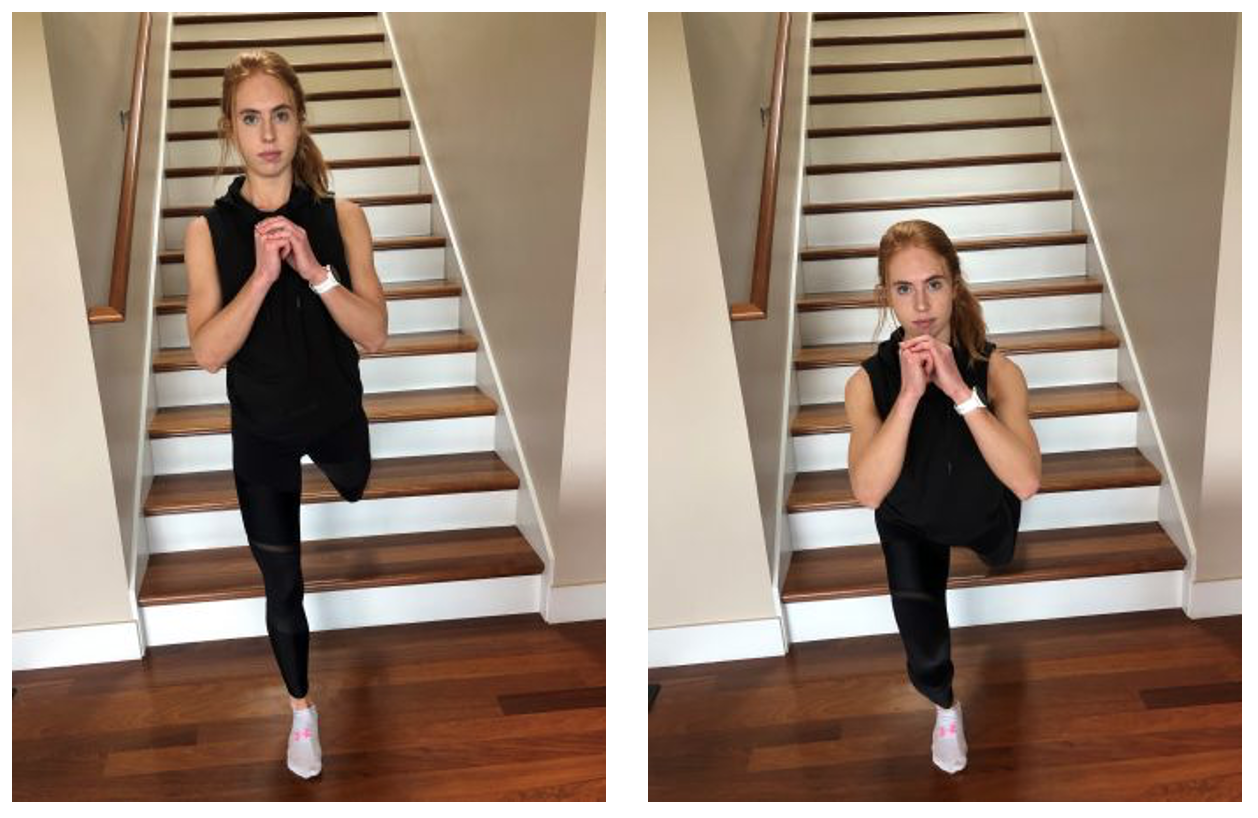 Find a step or chair to place one of your feet (object should be just about knee height). Then with that foot elevated, take a big step forward with your other foot. Squat up and down with the leg in front, lowering as deep into that squat as possible. Grab another chair or object to hold onto for balance if needed. For a challenge, add weight. Repeat on each leg.
Block 2: Core
5) Bicycles (20 reps)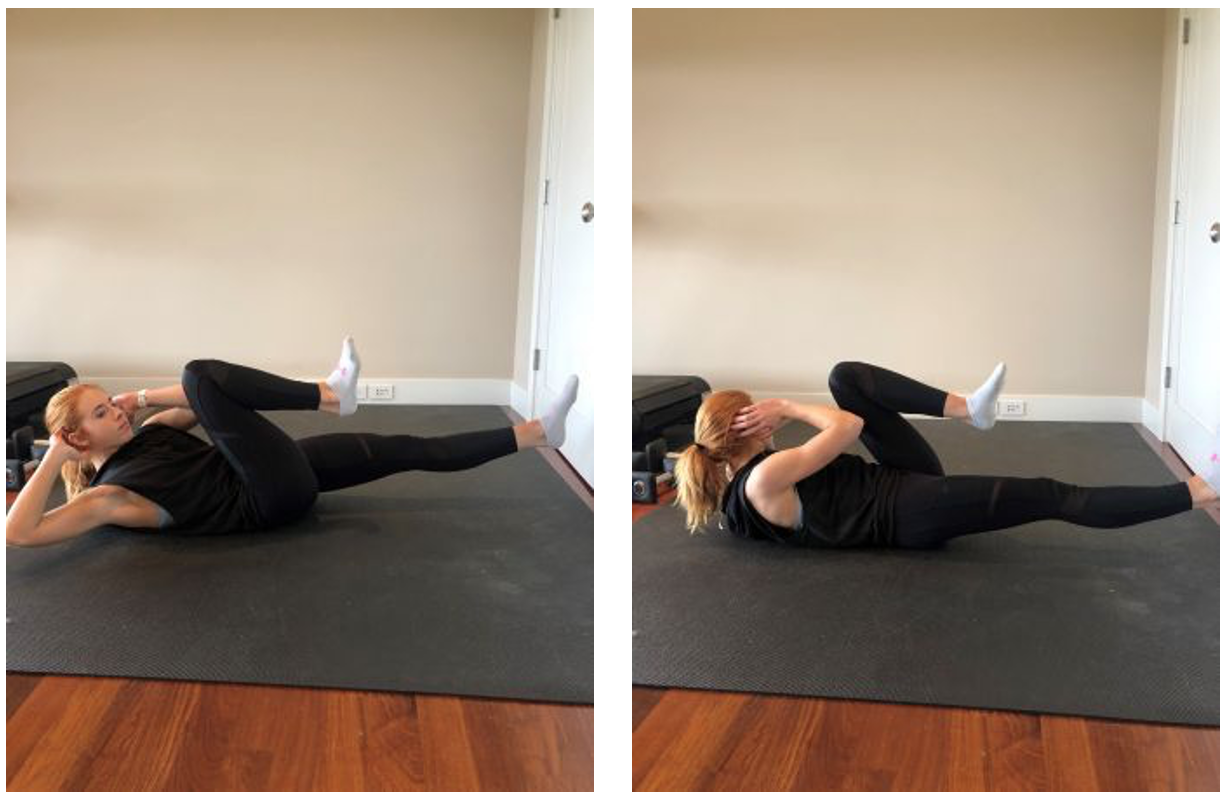 Lie on your back with your legs lifted at 90 degrees above you and your hands cradling your head. Straighten one leg at a time and push your opposite elbow across and towards the leg that is being straightened. Do these slowly and focus on stabilizing through your core
6) Plank Jacks (20 reps)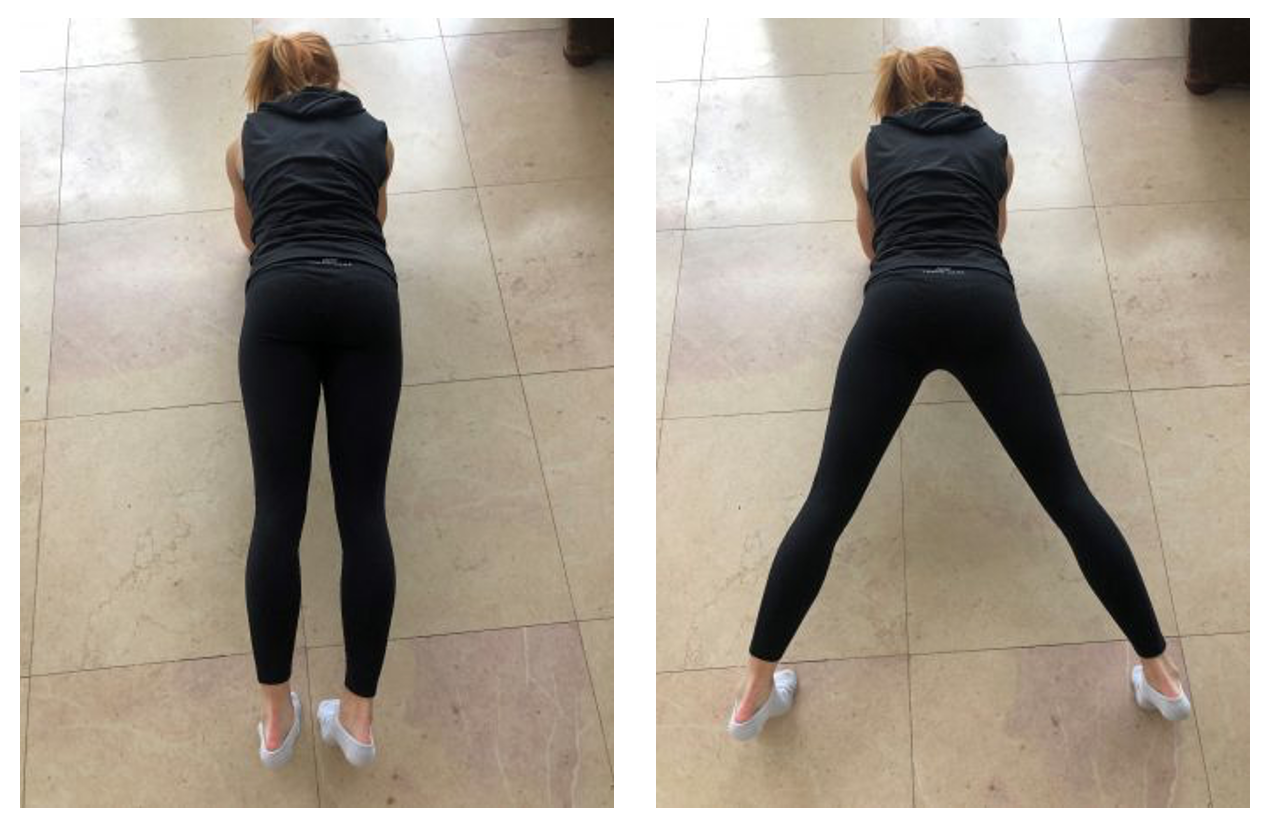 Get into your standard plank position and jump your feet together and apart while keeping your butt and shoulders level. For a lower impact option, just walk your feet in and out.
7) Side Plank Raises (10 reps each)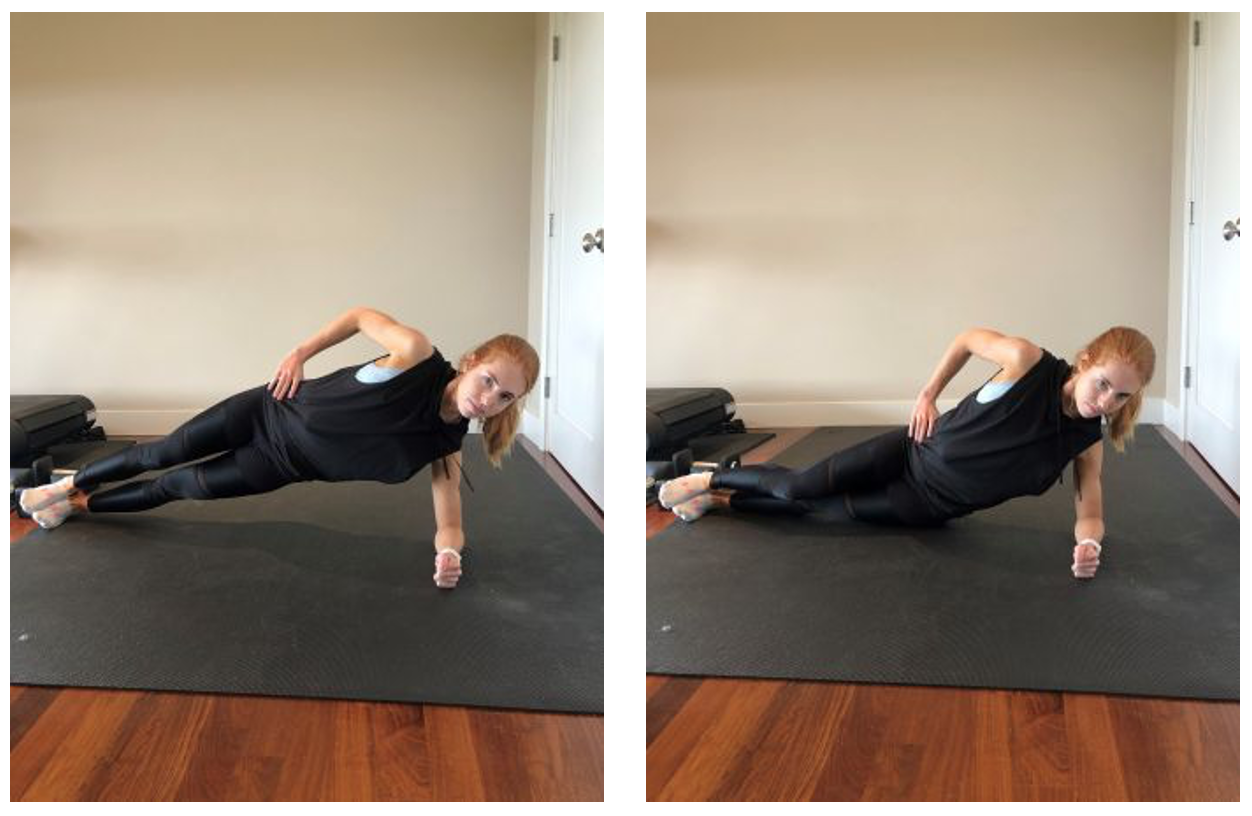 Get into your slide plank and slowly lower your hip to the ground and then back up, keeping your obliques tight. If you need an option, rest your knee on the ground instead of having your leg fully extended – you should still have a large range of motion to raise and lower your hips in this position. Complete on each side.
8) Toe Reaches (15 reps)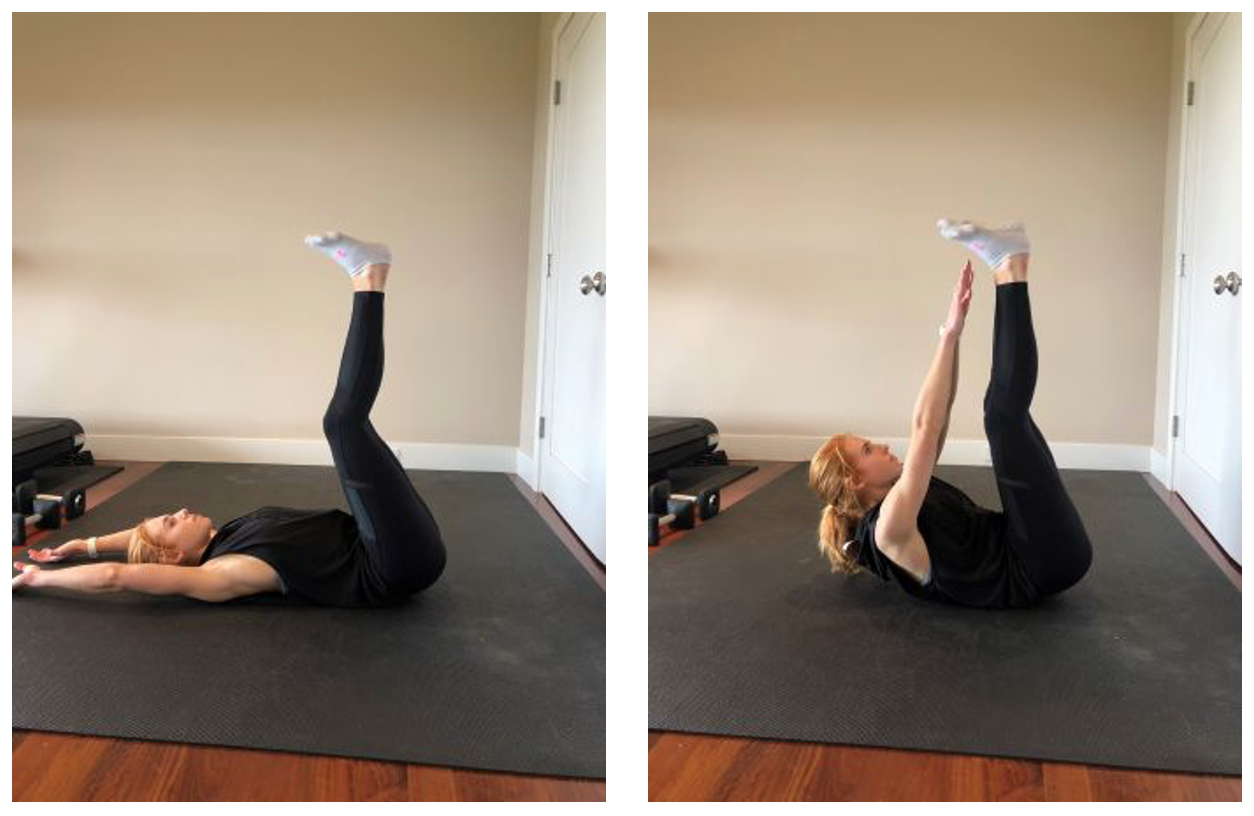 Extend your legs at a 90 degree angle above you. Reach for those toes by extending your arms up and crunching through your core. Focus on keeping that belly button sucked in as you crunch.
Block 3: Upper Body
9) Push-ups (10 reps)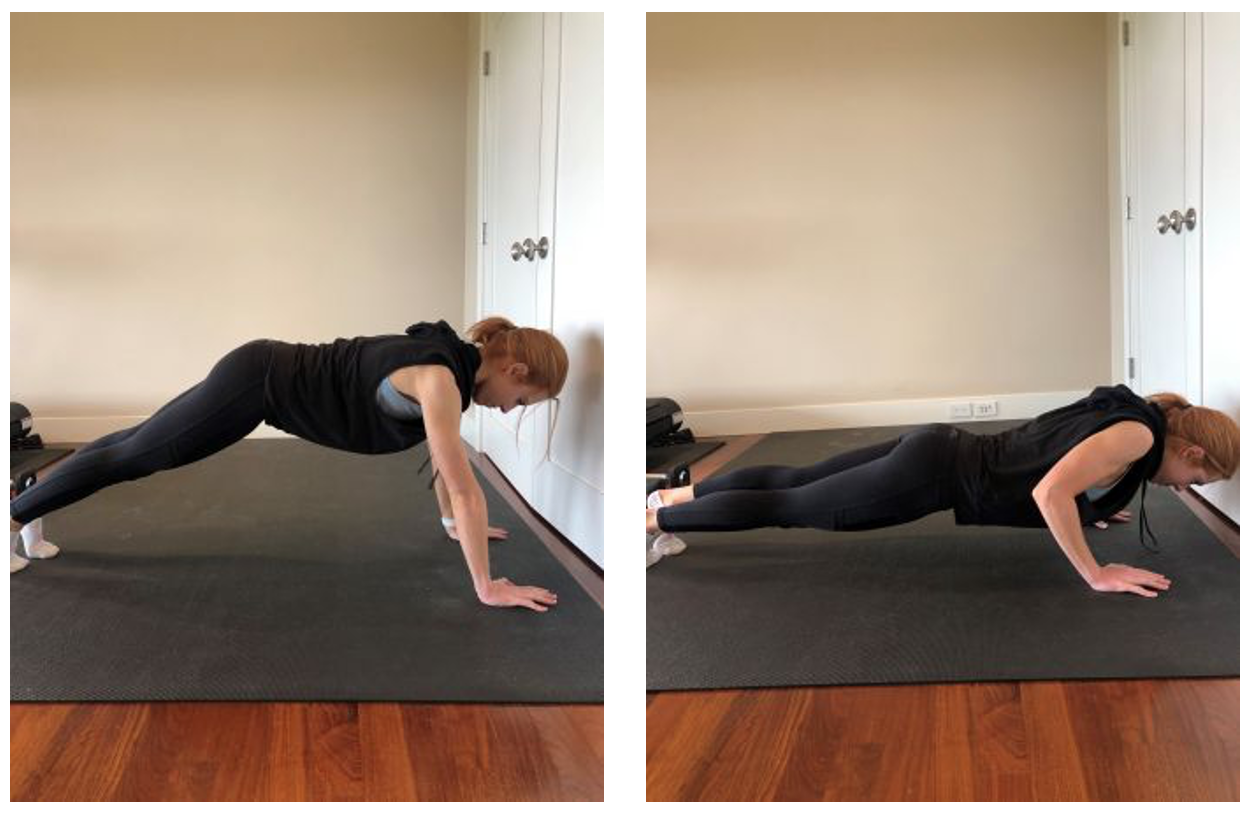 Any variation of push-up will work. Remember that it is most important to exhibit good form, with your shoulders and butt aligned and your core tight. If this is impossible to do in typical push-up form, drop down to your knees. Make sure to lower yourself down until you have created a 90-degree angle through your elbow.
10) Tricep Dips (10 reps)
Use a chair or a low-standing table and sit on the ground facing away from it. Place your hands on a chair (while you are still facing away) and raise yourself up and down. The distance your feet are from the object will determine how much weight you are placing on your triceps. Remember to keep your glutes and core tight!